Perhaps you've noticed that year-end retrospectives are a favorite genre for publications this time of year. We've taken our shot in crystalizing 2020 here, here, here, and here at PlayMichigan.
But if we're being honest, our main topics (the state's stalled launch of online gambling, often-closed casinos, and moribund Michigan sports teams) make for a lethargic lot.
So enter the spin zone with us to try and shine as bright a light as possible on what we saw in 2020.
Maybe the good vibes can help procure better results for a prosperous 2021.
Tired: Michigan online gambling launch delays irritated residents.
Wired: At least you didn't lose money each week on the Lions.
The fact is most locals bet heavily on the home team. Our sister site PlayIllinois has a look at why sportsbooks did so well in October revenue compared to other months.
It's undeniable that the Chicago Bears coming down to earth a bit helped Illinois sports bettors that month.
As for the Detroit Lions this year, the 6-9 record against the spread (5-10 overall) could similarly benefit Michigan books and not bettors.
Now, if Michigan sports bettors are so wounded by Lions' fandom, it's possible they might just bet more against the home team than the average fanbase.
That could be an interesting subplot to watch.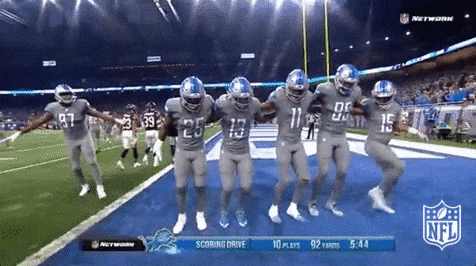 Tired: Online gambling launch missed all of football's regular season.
Wired: More operators at the start line!
If Michigan had launched in late fall of last year, it's possible that just a couple of operators would've been ready.
The delays are creating a level playing field, and many platforms are expected to go live right around launch time.
The sign-up bonuses, promotions, and odds boosts are already trickling in for online gambling customers as Michigan's anticipated mid-January launch approaches.
Plus, similar to election season, media companies and sports teams are benefitting from the overall ad buys surrounding launch. It's always nice to keep journalists employed!
The overall industry also appreciates the relatively clean starting line that Michigan should provide.
It'll be a nice snapshot of where the overall online gambling market stands in terms of market share at this point in time.
And online casinos and online poker? Well, they are the cake to sports betting's icing. But the fact that we had to wait a year to play real money online slots in the mitten just means it, too, will be (hopefully) a smorgasbord of online gambling delights come mid-January.
Tired: Holy hell, Detroit sports teams are pathetic.
Wired: High draft picks!
This has been an era of extreme failure for the four major Detroit professional franchises.
The Red Wings had the NHL's worst record last season and FanDuel (+20000) and DraftKings (+35000) list Detroit on its own with the longest Stanley Cup odds.
The Pistons are 0-4 and FiveThirtyEight.com says they'll be the NBA's worst team this season by six games. Hooray.
The Tigers have been the MLB's worst team in two of the last four seasons.
The Lions are the Lions.
All the sucking results in high draft picks though, giving the franchises a chance at high-end talent going forward.
How tough 2020 has been — and 2021 will be — is eased by dreams of players such as Owen Power, Cade Cunningham, Kumar Rocker, and Trey Lance possibly coming aboard this year.
See? It's not so bad. Always look on the bright side of life. Happy New Year!