For weeks, the identity of the winner(s) of a recent $1.05 billion Mega Millions jackpot was unknown. That's no longer the case. The Michigan Lottery has identified the lucky players as the four-member Oakland County Lottery Club.
This isn't the first time a group of people has won a jackpot of this size, and it won't be the last. Lottery players should understand that pooling resources isn't a guaranteed ticket to riches, however.
Details on Oakland County Lottery Club's big win
The story begins like most tales of winning big prizes playing lottery games do. Most often, it's the result of a moment's decision to stop in at a retailer. That was the case here as well.
"A club member saw a sign that the jackpot was up to $1 billion and remembered that they hadn't bought their tickets yet, so they pulled into the Kroger," club representative and attorney Kurt D. Panouses said in a news release.
"When you play, of course you dream of winning, but the reality of it has been incredible. This kind of money will impact the families of our club members for generations to come. We plan to stay humble and pay it forward through charitable giving in southeast Michigan."
The release doesn't disclose which charities will benefit from this group's lottery win. It does state that Kroger in Novi got a $50,000 bonus for selling the winning ticket, though. The store opted to donate that money to the Food Bank Council of Michigan.
The Michigan Lottery was a winner here, too. According to the same release, sales of Mega Millions tickets were up about 110% from July-October 2020, compared with the same period in 2019. The 36 rollovers of the jackpot, a record for Mega Millions, undoubtedly added to the hype.
Of course, groups throughout the country who may have bought as many or more tickets than the Oakland County club saw their plays go unrewarded by comparison. It's a great reminder for gamblers that you can't find a backdoor in lottery games of chance.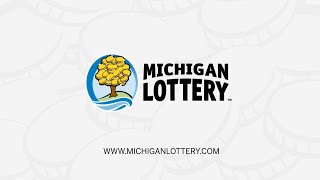 Mega Millions odds can't be manipulated
All lottery games are those of pure chance. The fixed odds are available for each game, whether you buy your ticket in-person or online in Michigan. Doesn't buying more tickets improve your odds of winning a prize, though?
In reality, nope. The odds of winning any prize in any lottery game stay the same, no matter how many tickets you purchase. If the Oakland County group bought 20 tickets, for example, then they bought 19 losers, at least in terms of grabbing that jackpot.
That math shouldn't necessarily discourage pooling your resources with others. It does increase your buying power. For a visual example, think of lottery tickets as pieces of fruit. Now imagine a winning ticket as a lone ripe piece hidden somewhere among a warehouse full of barrels of rotten fruit.
Buying more barrels doesn't ripen more individual pieces. But it does improve your chances of stumbling across that limited supply of good fruit. Still, you're most likely going to end up with nothing but rotten fruit.
If you do end up with that extremely rare winning ticket, it can be oh so sweet. The four members of the Oakland County Lottery Club can now attest to that.